Some of Our Everyday Offerings:
When you're looking for a new home, it can seem like there are a world of opportunities – too many to choose from!
Are you looking for an investment property to rent for additional income? A duplex to keep a closer eye on elderly relatives? A new-construction home? We can help you find the home you are looking for.
CALL TODAY FOR AVAILABLE HOMES FOR SALE!
FEATURED LISTING – AVAILABLE!
FEATURED PROPERTIES – SOLD!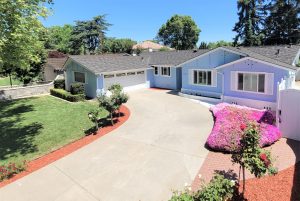 Listingbook
coming soon!
SEARCH LIKE AN AGENT!
Take advantage of a free home search we provide through Listingbook. With so many other sites available for searching homes, why join Listingbook?
Listingbook provides you private access to the most comprehensive home search web site.
Listingbook provides up-to-the-minute real estate information including:

New Listings
Days On Market
Local Sales Trends
Recent Price Reductions for every property in your local Multiple Listing Service

Let Listingbook do the work for you! Enjoy the convenience of receiving up-to-the-minute information by email without performing a new search. Enjoy these and many more FREE benefits simply by getting a Listingbook account!
Customer Testimonials
"Ramiro and company were very helpful in our 1st home purchase..our biggest/greatest investment. They are very knowledgeable,helpful and they even become our friends, throughout the whole process of looking/buying. They'll treat you like a family, give you advice, and really guide you all the way, especially for us- as first time buyer. If you are looking for a trusted, honest, dependable realtor, please go to Ramiro Rodriguez&co., you'll never be disappointed." —Zillow Review, Gilroy, CA
"Mr. and Mrs. Rodriguez were highly involved in the process of helping my family sell a home and buy a home. They were extremely professional. As a first time seller and buyer, it could get very overwhelming, but they explained each step in a very concise way that we could understand what was going on. Their communication skill was excellent. They would contact us immediately when something was needed and would respond quickly when we called or texted them. When a problem occurred, they worked profusely to resolve the situation and kept us updated. We are thankful for the efforts because without them we honestly do not think we would have sold or bought a home in a timely matter. To anyone reading this, we highly recommend Mr. and Mrs. Rodriguez because they are people who love their jobs and their clients. They want what is best for you. With that said, contact them immediately, and you will not be disappointed. —Zillow Review, Los Banos, CA
"My family would like to give our most sincere appreciation to Mr. and Mrs. Rodriguez for their hard work in selling our old house and helping us purchasing our new home. All these things would not have happened without them. They dedicated a significant amount of their time making sure we had all the necessary things we had to do for the house and the loans. They really have a good heart, and we are so grateful that God has sent them to us. We encourage all our family members and friends to consult them and in fact, our family friend has recently bought their new house with the help of the Rodriguez's. Thank you Mr. Ramiro and Mrs. Ampy. " —Zillow Review, Palo Alto, CA